Kai Mahi Kura Waka Ama Programmes
Waka ama for whānau to influence positive change
Physical and Mental Wellbeing
Waka ama for cultural connection and healthy living
Our kai mahi team facilitates the importance of whānaungatanga – e waka eke noa. As our service uses the waka analogy to work with whānau, we actively engage them in waka ama. Waka ama is a traditional Māori canoeing activity that has gained popularity in New Zealand and beyond, promoting physical fitness, teamwork, and cultural connection.
Paddling a waka requires a high level of agility and strength, which helps promote cardiovascular health and overall fitness levels. At the same time, the need for teamwork and communication helps to promote social skills and a sense of community.
Through waka ama, we support whānau with nutrition, training, and wānanga activities that promote healthy living. The programmes also aim to reconnect whānau to kaitiakitanga principles of care for the wai and the whenua.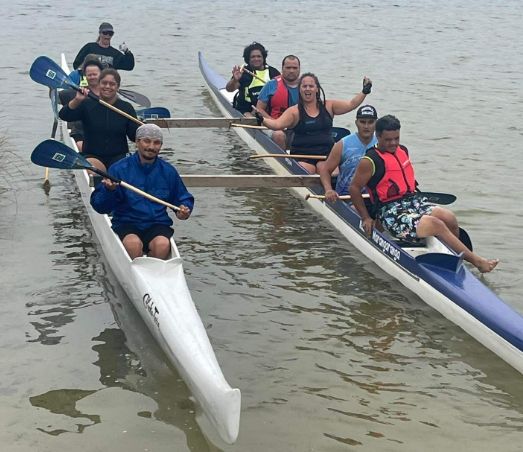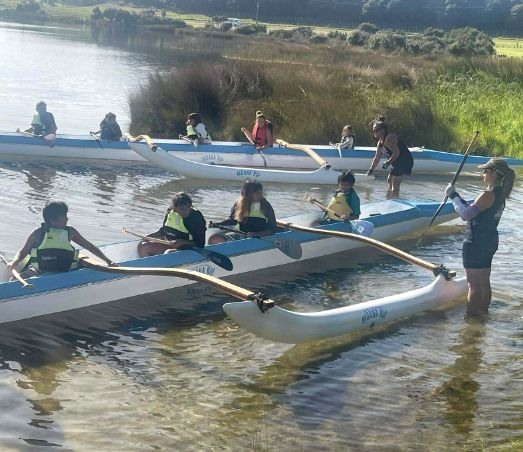 Waka ama for tamariki and rangatahi
Our Waka Ama programme for children and youth involves taking them on waka journeys to help promote their wellbeing. The programme involves tamariki and rangatahi being taken out on a waka by experienced paddlers. Participants are guided through the basics of paddling and steering, while also introducing them to the cultural significance of waka ama and cultural traditions.
As the participants become more comfortable with the waka and their paddling skills improve, they are encouraged to take on more challenging journeys. This involves longer trips on water or more challenging tasks and actions.
Our waka ama programme is designed to help tamariki and rangatahi meet the required milestones in school. When off the water, our roopu uses our Whenua Warriors programme to help teach the benefits of kaitiakitanga by looking after the whenua. Our social workers and youth workers are highly experienced and flexible. Where a need is greatest, they can adapt and respond.
For more information, contact our Kai Mahi Kura team now.