Community Services & Mental Health
Strengthening individuals, whānau and communities
How to access our Community Services
Our mahi encompasses a range of community services to help whānau deal with issues that are of concern to them. In the Kaupapa Māori framework, relationships are built on mutual trust, respect, and whānaungatanga which is why we will help you navigate, advocate and support you either in the justice system, with non-government and government services, employment, housing, education, social and health services.
Our social workers work with tamariki in schools who are struggling to engage in the classroom. In addition, we have youth workers that work with rangatahi in secondary schools and hold the Diploma in Whānau Ora.
We have dedicated teams who help whānau engage in the available Mental Health and Addiction Services and provide one-to-one support as well as day programmes that suit your needs. All our social workers are experienced, fully qualified, registered and dedicated to making a difference in our communities.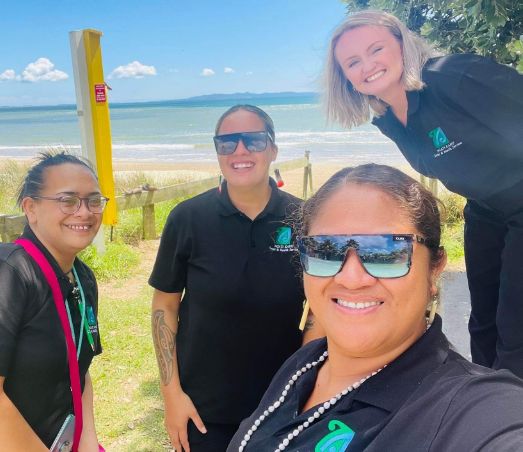 Our services are Kaupapa Māori-led through using a range of Māori practices that make our whānau feel more comfortable. We will support you to help you manage your wellbeing and we strongly encourage whānau-led decision making. If you are registered with any of our services, you can participate in the day programs that we provide and engage with Rongoa Māori practitioners.
For more information, please call 0800 428 452.
Our Programmes and Community Services
Ngati Kahu Social and Health Services provide wrap around programs and services for tangata whaiora, rangatahi, tamariki, whanau, kuia and or Kaumatua. These programs are individualised to meet your needs through completing an assessment with you, your whanau or support people, so that together we can develop a program/service that fits you best.
Mental Health and Addictions
He Taumata Whānau – Whānau as Leaders for Whānau
This kaupapa develops plans with tangata whaiora who have mental health and addictions. Each plan is developed through wananga and are supported by whanau who awhi our whaiora at home. Our team have a wide range of experience in this field, and, will work with you to support you in the plans you hope to achieve. We recognize not all whanau work best in a group setting and so we are able to develop plan with you individually or whatever suit's you best.  
Youth/Rangatahi, are challenged with a range of needs that are necessary to help them meet compliance expectations to access benefits, employment, education, training, housing and food etc. In addition, our youth coaches, mentors also work with rangatahi who have a range of mental health and addictions.
Our team understands the growing increase of inflation on the cost of living and how these impact on rangatahi, and so we are motivated to improve these conditions by engaging them in waka ama, individual programs and or group work etc. Our goal is to improve outcomes for rangatahi living in our community. 
In a nutshell we can develop a program to meet your needs!
To refer yourself or a member of your whānau, please download a copy of our referral form here and send the completed forms to referrals@ngātikahu.org.nz. 
Other ways to be referred:
• self-referral
• GP
• NDHB/Te Aka Whai Ora
If a member of your whānau becomes unwell or is at risk, we will work with you to manage the risk. However, if you think someone is in immediate danger to themselves or others, call 111 now or take them to your closest hospital emergency department.
For more information, contact our team today.